Tama Iron Works Low Boom w round Base - New!
sku
Another of the flagship Iron Works Studio Series—the MS756RELBK telescoping boom stand is loaded with innovative engineering features that make it the logical go-to stand for efficiency minded professionals. Similar to the MS756LBK tripod-based stand, the MS756RELBK's even weightier round base is the right option for mic-ing bass drums or amplifiers when the safety of your favorite, large-body vintage mic is at stake.
Iron-Core Telescoping Boom Arm with counter weight
With its solid-core telescoping iron boom arm and removable counterweight, Iron Works boom stands safely and securely hold heavy microphones and accessories. Inside the boom arm, our rod stopper is made of POM, as opposed to nylon. This longer and more durable stopper ensures stability, and minimizes wobble. The detachable counterweight is key in terms of allowing the user to configure the stand with a left-handed or right-handed orientation, while still facing the T-handle in the desired direction.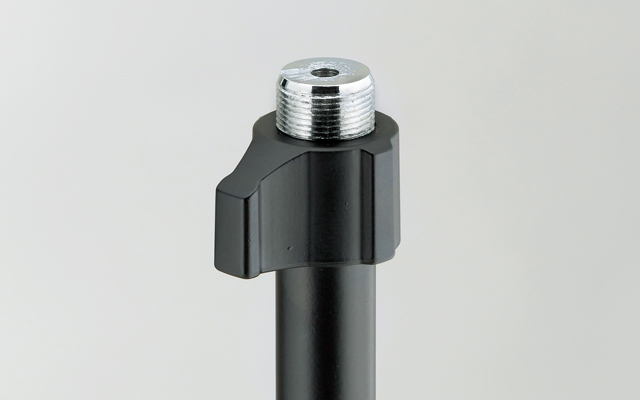 Die-Cast Locking Thumb Nut
Not only does the thumb nut's larger, sure-grip design allow greater leverage for faster, easier set-up and breakdown, its high quality zinc threads and walls are built to handle pressure for years to come.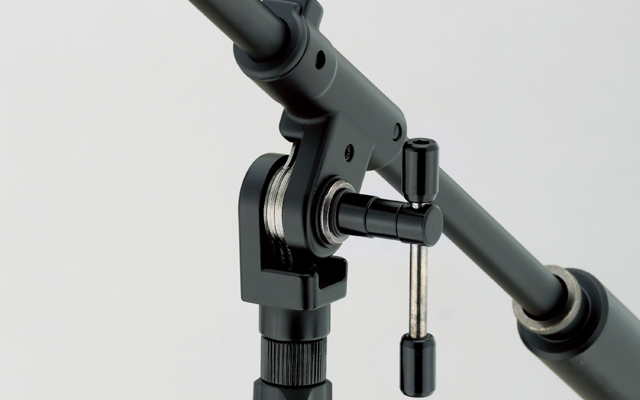 Vice-Grip Boom Tilter
The tilter is one of the most crucial pivot points of any boom stand. TAMA's unique multi-steel-plate compression approach cinches and secures this critical axis with remarkable strength and assuredness.
Latch-Lok Sleeve Insert
Anyone who has used existing boom stands is familiar with the following potential mishap: Performer attempts a slight adjustment of mic stand by rotating the boom arm in the stand around few degrees?but with an undesired result?the twisting force is just enough to loosen the plastic ring inside the adjustment collar. Having lost its grip on the upper telescoping shaft, the boom arm, and microphone, sink downward, possibly even falling to the ground. No more. Finally, TAMA has addressed this common problem by utilizing a specially designed ring with an anchor at the bottom, which sits in the mic pipe's slot. The ring does not rotate, so adjustment collar's grip cannot fail.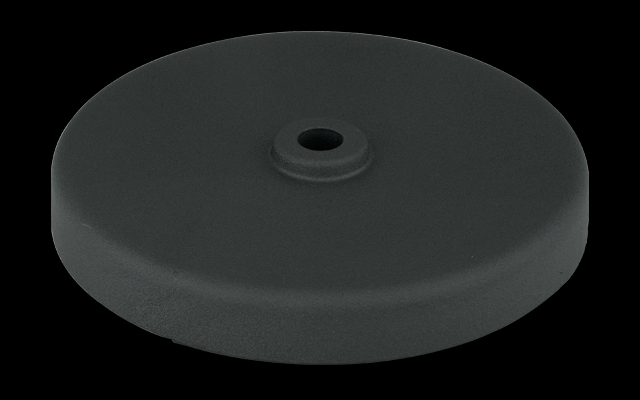 Heavy, round cast base with vibration-isolating rubber bottom cushioning
Commonly, machined threads are the means of attaching a microphone stand to a cast base. But threads are easily damaged, and if a microphone stand is handled roughly, the threaded end of the lower pipe can be broken. TAMA's simple re-design eliminates this weak link. The TAMA Round Cast base has an unthreaded pocket that accepts the lower pipe. A T-bolt on the underside of the cast base then fixes the pipe to the base. Not only is this solution more durable, users will find set-up and breakdown to be easier too.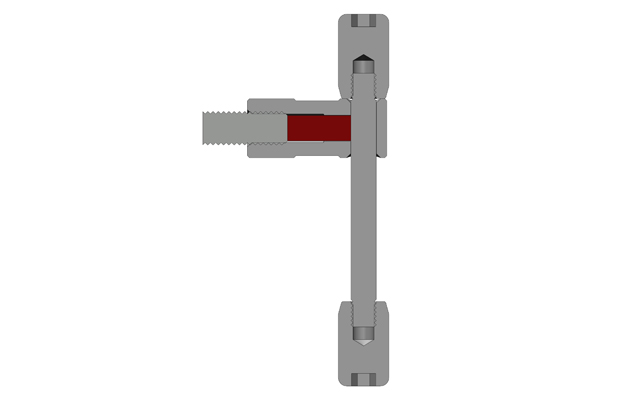 Silent T-Handle
Loosely fitted T-handles used for securing the boom's angle have always been overlooked, but the negative consequence of this neglected detail can be a noticeable metallic buzzing or rattling during performance. TAMA solves this age-old problem by embedding a plastic insert inside the stem that presses against the T-handle, once the tilter is tightened.
Black Finish
•Vice-Grip Boom Tilter
•Iron-Core Boom Arm
•Detachable Boom Arm
•Heavy Round Cast Base
•Weight: 7.7kg
•Height: 280mm (11 1/32")
•Arm: 505–850mm (19 7/8"–33 7/16")
With Paybright we can now offer 4 payments for purchases from $100-$1000 with 0% financing and 0 fees.
On the payin4 solution the customer is charged ¼ the purchase amount the day the order is place and ¼ every 2 weeks after until paid in full. There is no credit check for the customer with this solution so we are seeing higher approval rates.
If you live in the Ottawa area you can buy on line and choose the pick up instore option. We will email you to let you know your item is ready for you usually the same day.
12 months 0%. Choose paybright at check out for easy one page application. No commitment until you see all the details. The process is simple and fast.
We offer free shipping in Canada over $99 on most items. You will see a notification that you have qualified for free shipping at the top of the page
We use the most affordable method available as we work with multiple carriers to get the best price.
We can often ship the same day we receive an order although we cannot guarantee this. If you do require rush shipping we can accommodate this but you will need to call us to set up. If you need a shipping option faster than what we might use by default there may be an additional charge.
If there is no shipping cost for an item (usually full drum kits or high value gear requiring special packaging and shipping options) we will have to calculate it and send an invoice with the shipping rate.

If you are in a country that requires a shipping quote please provide your complete shipping address and the item information using the contact us button below. We will get back to you within a few hours during our stores operating hours.
Free Shipping in Canada over $99 purchase!
---
We Also Recommend
---
}